Our menu
Meal times are a very important part of the day and the nursery provides breakfast between 7.30am - 8.00am, a snack at 9.00am, lunch 11.15 am and tea at 3.30pm.
All meals are prepared freshly each day by the chef who is based in the nursery. We also provide 1/3 pint of cows milk to all children daily in the nursery when they are over 12 months of age.
The children learn to develop their social skills by helping to lay the table and discussing their day over a well balanced meal.
The staff are encouraged to eat with the children to promote interaction, improve social skills and to encourage good table manners.
Read more in the Kiddies' Cabin Food and Healthy Eating Policy
This is our current nursery menu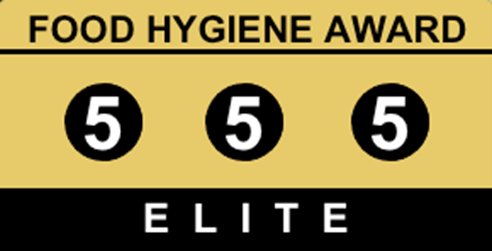 In November 2021 Kiddies' Cabin maintained their 5 Star Rating following an inspection by Environmental Health.
Kiddies Cabin have qualified for the Scores On The Doors Elite Award - three consecutive top 5 scores.
In March 2022 the Kiddies' Cabin Nursery manager and Deputy Manager gained their PANco qualification. This is a new qualification and they are very excited to share their new skills within the nursery to promote wellbeing.
The Physical Activity and Nutrition Coordinator (PANCo) qualification and specialist role is a beacon for quality provision in the Early Years and has been designed as a wellbeing-in-action intervention that promotes positive nutrition and physical activity to support the prevention of obesity within Early Years settings. The PANCo qualification gives Early Years educators a robust knowledge base and the skills to lead and support change within the setting.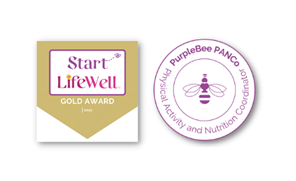 Testimonials
M is leaving to go to school. He has enjoyed learning new things, Christmas nativity, Sports day and making friendships.
As a parent the best experience from me was the support from the nursery Christmas Nativity.
A special mention to Chloe for being amazing. She is so supportive and helpful and is always smiley and bubbly. What a fantastic practitioner!
The nursery is good value for money and I recommend Kiddies' Cabin.

M has learnt so much and developed so much. The care is excellent and meals and resources are good.
We are sad to be leaving the nursery and can't thank everyone enough for a fantastic early years experience for M.
A.P